Case
Lego: Focusing the marketing strategy to grow the business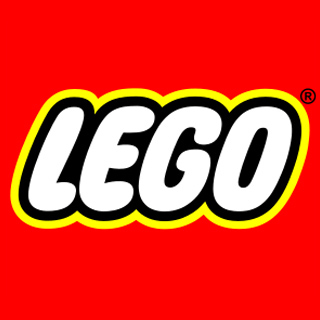 Lego has been at the forefront of user engagement for years but it has not always been plain sailing.

In 2005, the Danish construction toy maker, Lego, had launched a new global business venture called Lego Factory. It offered consumers the opportunity to design and buy their own Lego creations online through lego.com, and then receive the bricks to build them physically. A fantastic idea and a whole new business model for Lego, based on 1:1 customisation and on-demand supply chain.
In 2006, I'd been hired as head of marketing and sales and my role was to grow the topline. Arriving at the global headquarters in Billund, Denmark, I found a business unit struggling to gain support internally and traction in the market.
Why was this great idea having problems?
An audit revealed: Expectations were high for Lego Factory and ambitious targets had been signed off, so the focus was on generating a lot of demand and grow rapidly. But the desire to grow and prove the idea had undermined strategic direction, operations, and coordination of workflow: The business unit was going after any kind of revenue, and while one hand would generate demand the other had forgotten to secure the bricks and warehouse resources.
The problem was 3-fold: 1) The strategy for Lego Factory lacked focus, 2) there were no business processes in place to allow Lego Factory to operate efficiently which meant 3) there was no formalized or accountable support from all the internal functions on which Lego Factory was entirely dependent.
To that end, this was not the time to focus on the topline and on generating demand – it would have driven the business unit into the ground. It was the time to stabilize it and build a platform from which it could grow in a phased, deliberate manner:
The first action was to make a number of support agreements with internal stakeholders and to implement critical business processes such as product development and forecasting so that the business unit could function and keep serving its customers.
The second was to get a long-term strategy in place which sharply defined Lego Factory's positioning, target market, growth options, marketing mix, and revenue and cost projections. It also included decisions on commercial activities that Lego Factory would discontinue. This involved in-depth quant and qual market research with the research department and detailed financial exercises with the controller.
And then thirdly, develop the long-term operational set-up to most cost-effectively support the goals.
During this time I became director of the business unit, and used the re-shuffle to restructure the team to gain strong product management, web, and operations capabilities. Clear roles & responsibilities with commercial partners were established, and annual marketing plans and KPIs were put in place.
The result was a joined-op value chain and clear internal understanding – from the exec leadership team to the picking and packing team in the warehouse – of the purpose, positioning and priorities of Lego Factory which in turn generated realistic strategies, goals and expectations and gave a clear roadmap for the following 4 years.
Tasks
Business unit audit (marketing and operations)
Value proposition
Marketing strategy
Touchpoint analysis
Product portfolio
P/L, budget and KPI framework
Operational set-up (systems, business and go-to-market processes)
Department restructure
Outcomes
A focused marketing strategic direction enabling decisions on how to strengthen and grow the business unit
Significant internal efficiencies, saving time and effort on a daily basis
Better use of analytics and reporting yielding improved visibility to ROI
Increase in all business and marketing scores
More coherent execution in the market.
Quote
"No matter what Helene Venge works with, she provides unparalleled structure expertise which never fails to give direction and bring everything up a notch".
Gary Smith, marketing manager, Lego Group
"Helene Venge knows the strategic planning process really well, she includes all relevant parameters in a holistic approach, and she follows up and follows through".
Tormod Askildsen, senior director, Lego Group
LEGO Group
The LEGO Group is a privately held company based in Billund, Denmark. The company is still owned by the Kirk Kristiansen family who founded it in 1932. Based on the world-famous LEGO® brick, the company today provides toys, experiences and teaching materials for children in more than 130 countries. The LEGO Group has approximately 10,000 employees, and it is the world's third largest manufacturer of play materials. The LEGO Group's revenue in 2011 was DKK 18,7 billion (USD 3,1 billion), up 17% from 2010. Lego Factory was launched in 2005 and re-named Design By Me in 2010. As of 2012 it is possible to custom-design your own Lego creation online, however due to quality issues Lego has decided to discontinue the sale of the physical creations.